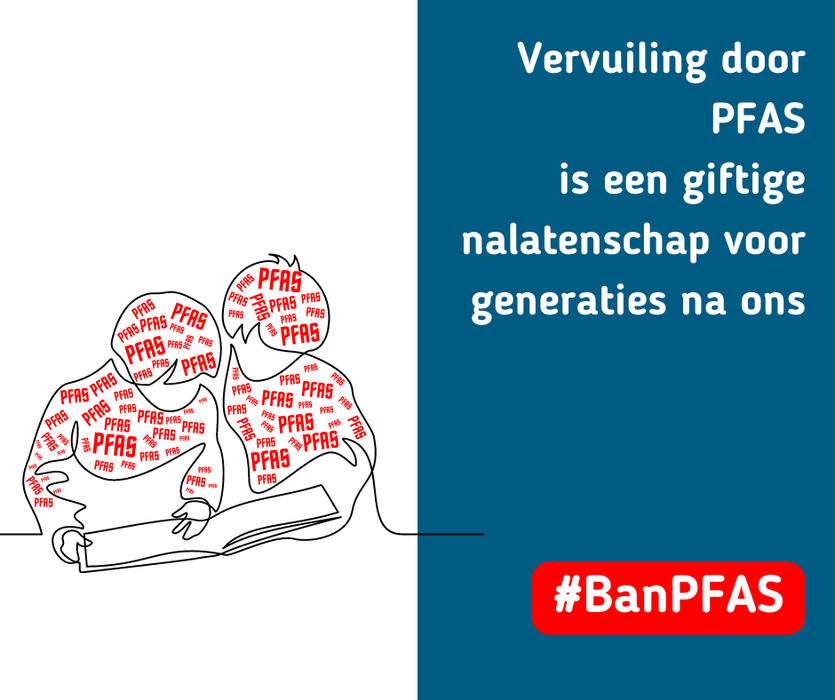 As of today, the Ban PFAS manifesto has been signed by 114 organisations from 25 EU countries and beyond! Thank you to everyone for your support. 2023 will be an important year in the battle against PFAS pollution, with the consultation around the universal EU PFAS restriction. Here is the first update of 2023 with information regarding:
The Ban PFAS manifesto handovers status

The universal EU PFAS restriction proposal

The first French PFAS action plan
Important notification: You're receiving this email because your organisation signed the Ban PFAS manifesto.
1- Ban PFAS manifesto handovers status
EU authorities - In December we received a reply from the Commission to our letter requesting a meeting for the handover of the manifesto. They acknowledged our letter and should contact us by the end of January to arrange a meeting. I'll keep you updated.
National handovers - Handovers to national ministers are being organised in the course of 2023 in the countries listed below. I'm resharing the information from the December update. If your organisation is interested in supporting one of these initiatives, please get in touch directly with the contact person:
France – Générations Futures and WECF France will organise a handover, with a letter to be sent in January and an in-person event organised around March.
Germany – BUND will lead on the organisation of a handover, the letter should be sent by the end of January 2023.
Italy – A handover will be organised by PFAS.Land and ISDE Italy around March. Contact: Alberto Peruffo
The Netherlands – A handover is being organised by Tegengif and should happen on 2 February 2023 to coincide with a parliamentary debate on PFAS.
2- Universal EU PFAS restriction proposal
On 13 January 2023, Denmark, Germany, The Netherlands, Norway and Sweden submitted their proposal for the restriction of the whole PFAS group under REACH to the European Chemical Agency ECHA. The content of the proposal is not yet public as ECHA is performing an administrative check before uploading it to its website. We can only hope that the proposal is truly ambitious!
The proposal will be published on the 7th February and the five countries who prepared the proposal will hold a press conference on that day. The public consultation on the proposal should start in March 2023 for 6 months. More information regarding the press conference and the timeline of the restriction available in ECHA press release here.
3- PFAS action plan in France
On 17 January, the French authorities published their first national action plan on PFAS: Plan d'actions ministériel sur les PFAS, Janvier 2023. You can read a summary from Générations Futures in French here. And a summary from HEAL in English here.